About Apostle Uche
Uche Miracle Okorie was born to Senior Elder Lazarus M. Okorie and Mother UzodimmaBenedeth Okorie in Abia state, Nigeria, West Africa. His both parents are ordained ministers with United Church of Christ headquartered at Enugu, Nigeria, West Africa.
Uche is blessed with his beautiful and anointed wife, ChinyereGeorgenia Okorie. Uche and his wife is perfect set for ministry. Both are ordained and devoted ministers of the gospel.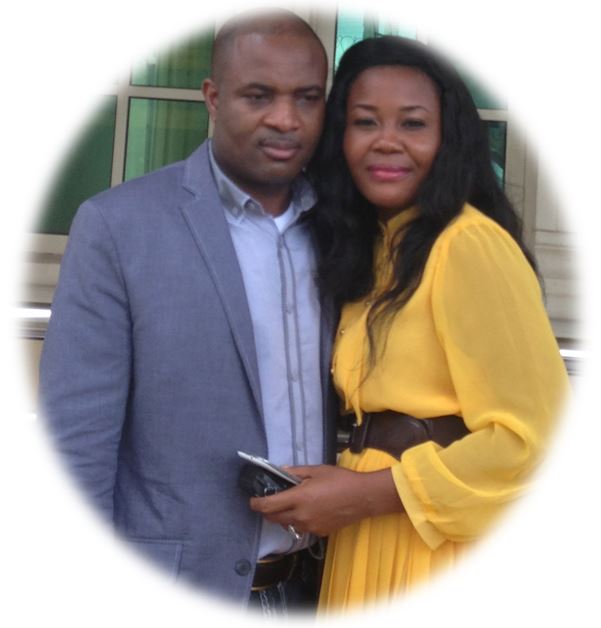 Miracle Okorie believes in education. He doesn't believe that the believer or pastor should be lazy and non-educated, hence his many education backgrounds. Uche received his secondary education from Methodist College Uzuakoli where he was the school senior/overall prefect due to his academic prowess. Miracle's education background is in various disciplines including Mechanical Engineering, Production Engineering, Quality Assurance, Business Leadership and Management, theology, etc. He got his college educations from Nigeria and United States of America.
Uche does not believe in impossibilities. He believes that if there is life, there is hope. He is not one to back down for the devil. He believes and preaches that the Christian has more power and upper hand above the devil. He also believes that every Christian should keep on disgracing the devil by repenting from sins every time. Miracle is the first to admit that he is not perfect, hence his dependence upon God. He believes that the only reason why he is succeeding is the Grace of the Almighty God. He preaches and believes that God gives every Christian the opportunity to change. He says to his congregation and audiences " God is not a God of second chance; but God of multiple chances." So, he encourages those that think they have failed so many times to rise up and keep trying. He does not believe that any Christian could be a failure. He thinks that every Christian's life has the tendency of improving.
Uche is a typical example of hard working child of God. Literally speaking, many wrote him off because of his poor background and beginning. He has always had the attitude of "encouraging himself in the Lord". His apostolic calling shows up in all he does. Miracle believes in being original. This reflects in his ministerial pattern. He believes in building himself up the right way without compromise. He is very disciplined. His disciplined and seasoned behaviors have fetched him approval from many old and young people. He believes in excellence in all things.
As said before, Uche has an apostolic calling and unction. His calling manifests in the areas of healing, deliverances, praying, teaching, preaching, prophetic activities, etc. God has worked many miracles through this man of God. Through his ministrations, many have received healing, deliverances, open doors, releases from evil operations, breakthroughs, marriage rehabilitations, etc. Uche's ministerial pattern is quite unique. He does not copy from no one even though he likes listening to what God is saying through others. His preaching, teaching and praying patterns are notable, effective, original and different. As a prolific preacher and teacher of the gospel, Uche has preached and taught in many conferences, workshops, conventions, church services and others. He has traveled to many parts of the world preaching, teaching, delivering and doing other kingdom works. He is not one to get tired easily.
Miracle is the founder of His Awesome Presence International Church headquartered in Marietta, Georgia, USA. His Awesome Presence International Church was registered in 2006 but started functioning as a church in October of 2008. Uche uniquely started this church as a place where Christians can come together and love one another as a family. The goal of this church is to establish the Power and the Awesome Presence of God in the life of the believer and to emphasize the dangers of being outside God's Awesome Presence. This church has gone through all kinds of studs and tribulations. Just like Uche, the church has survived all these attacks. HAPIC is now one of the fast growing international and inter-racial/inter-culturalchurches around.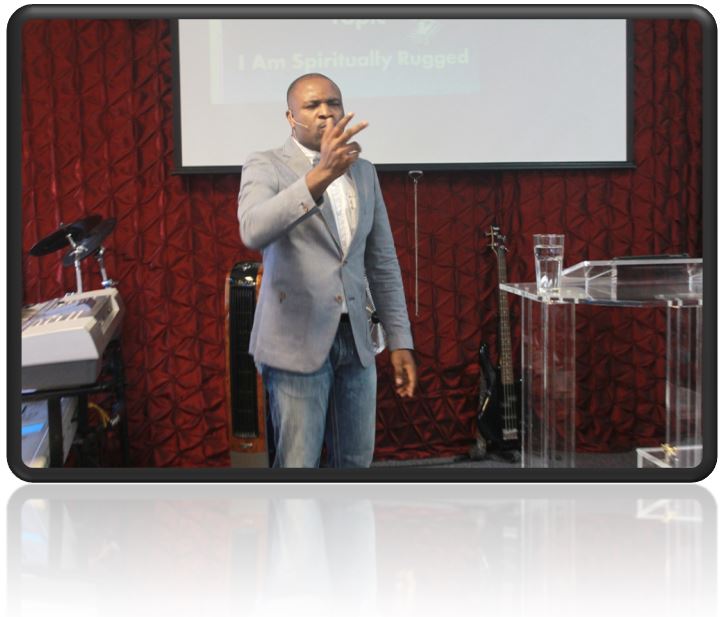 Uche is the host of many annual and other powerful known programs like Change Conference, PrayerFest, Cultural Thanksgiving, Divine Favor, Night of Power, Men at the Forefront, etc. He runs radio programs, Phone Conferences and more under his Global Ministry called "Moment in His Presence".
Uche is known as a powerful deliverance minister with strong physical evidences. Under his deliverance services, witches and other such possessed people have manifested, confessed and been delivered. God has used him to deliver families, individuals, marriages, churches, communities, etc. Uche's messages and teachings are so practical that lives of young people and adults have been transformed. Uche's prophetic anointing is also very unique. He is a true revivalist.

If you need to book our apostle for any kind of ministration, counseling or deliverance, please contact us for schedule and further details at 1-844-694-2742 or email us at apostleuche@hapicusa.org, infobank@hapicusa.org or 1-844-694-2742.